The Main Staff of the "Dao" Treatment and Rehabilitation Center.
Oksana A. Jurkina
Sincerely wish all you to be healthy, optimistic, creatively actualized!

!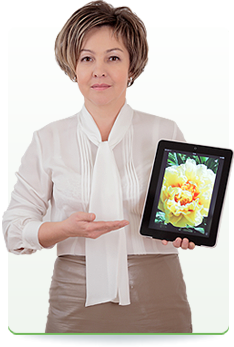 Modern Medicine is going through a very interesting and important period, as actually all of the mankind is. On the one hand, scientific progress allowed us to make a lot of brilliant discoveries at the micro level, the knowledge is deepening and becoming more detailed.
On the other hand - a holistic comprehension is getting lost, and all areas of medicine are becoming more fragmented. At the same time we are witnessing ancient medical traditions blooming, which give a unique knowledge of not only human physiology, but also of the laws of nature, manifested in its entirety in all spheres of life.
The knowledge gained in the Tomsk Medical Institute became the basis for me. In the process of further education in the field of traditional Chinese medicine I got an idea of how the functions of organs and systems are interconnected, the effect on human health of our own thoughts, emotions, and external factors. I love my job. Not only because it benefits others - communication with patients helps me develop myself, inspires me to grow, makes it possible to satisfy my internal necessities in a fullier way.
Svetlana J. Zueva
As for my major specialty I am a pediatric physician and I long for all children to be healthy.
According to my grandmother, I got the specialty in early childhood. At the time of colds I never forgot to take pills, and if the adults forgot to give them to me – I would remind them. I graduated from a secondary medical school with the aim to make certain that medicine is my calling.
Having worked as a nurse for 4 years, I had entered a medical institute. While working at an outpatient clinic I often prescribed herbs to patients that were coming for medical appointment, although my knowledge of herbal medicine was very limited. After some time I got an appointment with traditional Chinese medicine specialists, and they offered me to work with them. I gladly agreed and the best time in my profession began.
I started studying traditional Chinese medicine (TCM) in depth, firstly in Novosibirsk and then in China. And now I constantly improve my qualification by studying in TCM field seminars and conferences. Herbal medicine gives joy, especially when you see the result and the gratitude of patients. It gives me confidence in my profession.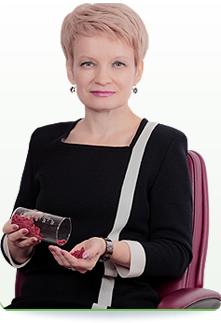 Natalia S. Filjukova
I wish you grace and prosperity!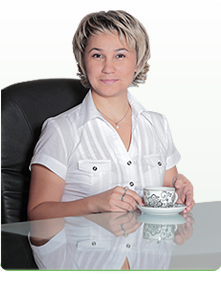 After finishing the high school I got an interesting present from my parents – a set of needles for acupuncture. At the 6th course in a medical institute I received training for the basis of traditional Chinese medicine and needle therapy. It was there that I become
familiar with another approach to the human health state, to the treatment method and prevent measures.
The knowledge, received at the training course, had naturally completed my medical views. Now I am dealing with the matter I like, I continue studying Chinese medicine and modern developments of European medicine, because the symbiosis of these schools permits to better understand the imbalance within the human body and to create efficient herbal medicines.
Founded on the fundamental medical knowledge and adding the experience of traditional Chinese medicine to a treatment it is possible to obtain good results with a maximally ecological method. I take immense enjoyment in my work.
Zhanna B. Hon
I wish you happy, sunny days, and, of course, health!
The reconstruction of Kazakh-Chinese borderline railway station Dostyk-Druzhba began in 1990s. I worked there as a general practice doctor.
Equipped with more than 20 years of experience of medical practice and clinical residency in otolaryngology, I was not familiar with TCM. People practically did not speak about Chinese medicine, it was not taught, and only in few outpatient clinics the cabinets of acupuncture were in operation. That is why when I for the first time saw how the Chinese doctors were working, a lot in their diagnostics and treatment made me think about it. There were much more questions than answers.
Having return to Alma-Ata I began studying the foundations of oriental medicine. Particularly I want to signle out the course of Professor Nachatyj V. G., thanks to which I got new understanding of pathogenesis of ENT-diseases and mastered phytotherapy. Working in our center I combine European and oriental approach to the treatment.